Our Services
We provide a comprehensive range of vet services, to ensure your pet's health and wellbeing:

Consultations
Consultations are booked in 15 minute timeslots. This allows us time to provide your pet with a thorough examination and give you a detailed explanation of what we find and the treatment recommendations. All medication will be discussed with you and dispensed with clearly printed labels, at the time.
All consultations are by appointment, to reduce waiting time.

Emergencies Out-of-Hours –

020 8677 0976
Out-of-hours emergency consultations are provided by our dedicated Emergency Clinic in Streatham. This provides all the necessary services for urgent or emergency cases, when our Tooting clinic is closed. (Postcode for satnav – SW16 1EX).

Free Nurse Clinics and General advice
We offer Free Nurse appointments for advice and check ups on nutrition, obesity, dental care, basic behavioural management and for new puppies and kittens as soon as you get them.
First consultation fees are discounted by 50% if you quote the code HPFCF when registering.
quick contact
[si-contact-form form='2′]
emergency clinic - streatham
Vaccinations
Vaccinations are essential for all pets, to maintain a good immunity against some of the more serious and sometimes fatal diseases. After an initial vaccination course as a puppy or kitten, annual booster vaccinations are necessary. Your pet's annual vaccination is also a great opportunity for a check-up.
We will send you reminders via email and text when your pet's vaccinations are due.

Worming and Flea Products
Worming is recommended every 3 months for adult animals. Some worms affect humans, especially children, so it's essential to keep your pet clear of worms, not just for his own sake.
We stock a variety of  flea and worming products, (especially for those difficult to worm cats) which we know are effective and we're very happy to give you the advice you need.
Our products have a prescription licence, which means they can only be supplied to pets that we have seen within the last year. We will happily provide a quick flea/worming check, free of charge, so we can supply you.

Micro-Chipping
Microchipping your pet is essential in London where so many pets go missing. It is now used by all the major charity and rehoming centres and is compulsory for Pet Passports.
By law all dogs must be micro-chipped by 2016.
It simply involves inserting a microchip under the pet's skin – and it's quick and relatively painless. Each chip has its own unique number which can be read with a scanner.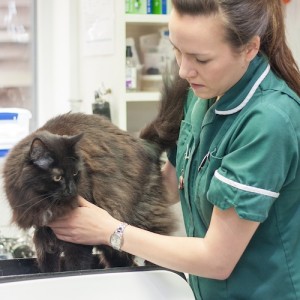 "Thank you very much for repairing my knee. I'm glad the bandage is off now and I can go outside again. Love, Rolo the cat"
"Thank you for taking such good care of our Skippy over the past 9 years. Thanks to you, he survived many a close call and lived to see another day." Pat and Hazel
Pet Passports and Export Certificates
We have a DEFRA registered vet at the clinic who can advise you and complete all the documentation, if you want to export your pet or take him or her on short breaks to Europe.
The Pet Passport system has changed (passports are no longer being issued in the UK)  and most travel within Europe now requires an animal health certificate (AHC).    We recommend booking early to avoid any potential delays with your travel!

Behavioural Problems and Puppy Socialisation
Behavioural problems can be referred to a trained Animal Behaviourist for consultation.
Call us for advice on puppy classes locally. They cover many aspects of puppy socialisation and early training.

Pet Foods and Accessories
We stock a wide range of Hills pet foods and have trained staff to give you nutritional advice about different diets to suit your pet. We can also order other brands of pet food within 24 hours.
We stock a range of pet accessories, including collars, leads, shampoos, treats, toys and behavioural products.

Full Surgery Facilities
Our surgical theatre is designed to cope with all procedures from routine neutering to emergency and reconstructive surgery. This includes anaesthetics and the equipment needed to check breathing and heart rates, blood and oxygen levels. Complex surgical cases and orthopaedic surgical cases are referred to local specialists.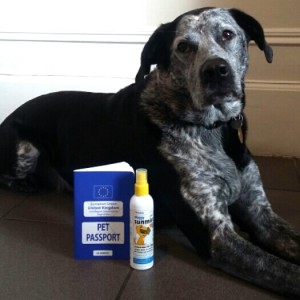 "Thank you for all the care and support over recent years. You enabled TC to lead a better quality of life which brought an immense source of pleasure and love for us both."   Steph and Simon
"Thank you for taking such good care of Lilo and Stitch during their ops on Monday. We appreciate all your kindness. They seem to be well on the mend."  Zelda
X-Rays and Lab Facilities
We can take high quality digital X-rays which are processed immediately, so your pet is sedated or anaesthetised for as short a time as possible.
Our In-House laboratory is used for rapid results in emergencies, plus Feline Aids and Leukaemia virus testing. We also do urine and basic skin tests – for complex tests we send samples to a specialist lab.  The lab we use has a daily courier service to ensure we get results quickly.

Dentistry
Dental disease is a growing problem for pets. They usually need to have a general anaesthetic for dental procedures, even regular cleaning, but this is very important, just as it is for us humans.  We have the latest dental equipment including digital X-rays and provide a range of dental treatments.

Modern Kennels
For pets needing to stay with us after an operation, our modern, secure kennels are designed so your pet will have company and can be monitored by staff, both before and after surgery.
Your pet will have its own space, with clean fresh bedding.

Repeat prescriptions
Repeat orders for food and medication can be ordered via email or over the telephone.  We require 24-48 hours notice to place repeat orders and these are subject to availability and individual agreements regarding routine check ups with the vet.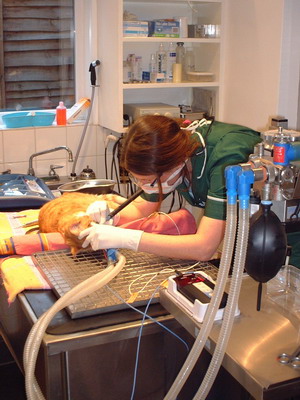 "Many thanks Kevin for the excellent service you have provided Tinka and myself over the past few years. You are an outstanding vet providing high quality and professional care for animals and their owners. Thanks for your support and empathy" Liz
 Second Opinions
We are happy to provide second opinions. We will need to obtain full notes from your vet, prior to your appointment, so we can see all the details before examining your pet.

Specialist Referrals
Any pet that needs specialised veterinary care can be referred to a Veterinary Specialist Centre. Common referrals are for orthopaedic surgery, chemotherapy, ultrasound or acupuncture.

Payment Facilities
Payment can be made in cash or with credit cards.
All payment is due at the time of treatment and when buying products – unfortunately we cannot offer credit facilities.
Your invoices and receipts are all linked to your pet's records and managed on our computer system.
"Thank you for taking such good care of my Tigger. It was such a help to know that she was getting the best possible care and that you had her best interests at heart. Thank you for your kindness and professionalism, and making her end so gentle and easy for her." Barbara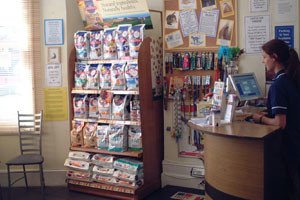 "Thank you so very much for looking after Katie and saving her life." Debbie